Zakah
Zakah is a means of purifying one's wealth and soul. It is one of the five pillars of Islam, and a financial obligation for every eligible Muslim.
By giving your Zakah through Human Aid & Advocacy, you can rest assured that it will be used to support and empower some of the most disadvantaged communities around the world.
Your Zakah donations are handled with the greatest of care to ensure they reach eligible recipients quickly and securely.
The beauty of the Human Aid Zakah Fund means that your donations are shared amongst all our Zakah projects. This allows you to gain reward across multiple countries and projects.
All our projects have been verified by our Islamic Scholars Board. 
Please note that all projects are Sadaqah eligible too.
Pay Your Zakah the Correct Way.
"And establish prayer and give Zakah, and whatever good you put forward for yourselves – you will find it with Allah" (2:110, Qur'an)
We distribute your Zakah in Syria, Gaza, Lebanon, Yemen, Bangladesh, and to Rohingya & Uyghur refugees.
---
Islamic Finance Authority
The Islamic Finance Advisory a division of the Islamic Council (Formerly Islamic Council of Europe) have certified our Zakah projects which are outlined below:
Cash Zakah Distribution
Food Packs
Winter Packs (Clothing and Heating)
Baby Milk
Orphan Sponsorships
Home Construction
Provision of Cows
We regularly consult the Islamic Finance Advisory to ensure our compliance with their Zakah policy.
---
Islamic Scholars Board
At Human Aid & Advocacy we strive to ensure that all of our work is in accordance to Islamic guidance. We have a long tradition of taking counsel from scholars since our inception. We now have an independent Islamic Scholars Board, in addition to the Islamic Finance Advisory, who we consult regarding our projects.
The scholars that are part of our Islamic Scholars Board are:
Shaykh Suliman Ghani - Imam and Khateeb of Purley Mosque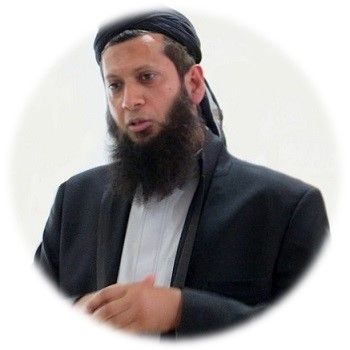 Shaykh Suliman Ghani completed his memorisation of the Qur'an, at a young age, in South Africa, before pursuing Islamic Studies in Pakistan.
Having studied there for a period of 3 years, he was then accepted at Al Azhar University in Egypt, where he studied for 2 years. Later, he continued his studies at Madinah University for an additional 4 years, graduating from the faculty of Hadith. Shaykh Suliman completed an MA in Islamic Studies from SOAS University, London.
Shaykh Suliman Gani is currently the Imam at Purley Masjid. In addition to this he has been a regular guest speaker on various Islamic TV channels, as well being involved in shows on terrestrial TV. He is keen to utilise modern technology and media platforms to further his reach, to convey the message of Islam.
The Shaykh has a history of campaigning for the innocent, oppressed and those in need, spanning over two decades. He was involved in campaigns supporting those unjustly incarcerated in Guantanamo Bay and their families. He actively served members of the local community during the height of the pandemic, and would visit the sick and carry out funerals. He continues to struggle for Muslims through his charity work with Human Aid & Advocacy.
Shaykh Abdul Qayum - Imam and Khateeb of the East London Mosque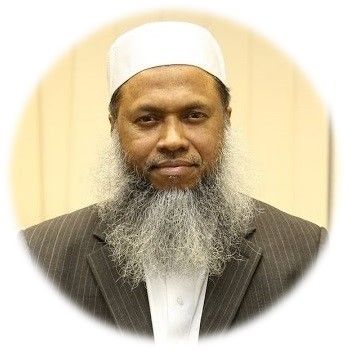 Shaykh Abdul Qayum was born in the District of Noakhali in Bangladesh. He studied Islamic Sciences and Hadith at the Government Madrasah-e-Alia in Dhaka and then continued his studies of Islamic Sciences under several scholars in Riyadh, Saudi Arabia, at the Imam Muhammad ibn Saud Islamic University. There he completed a Bachelor of Arts in Arabic Language & Literature and a Master of Arts in Applied linguistics. He then became a lecturer of Quranic Arabic at the International Islamic University of Malaysia.
After moving to the United Kingdom with his family, he was elected as the Khateeb of the East London Mosque in 1993. He is a member of European Council for Fatwa and Research and National Council of Imams and Rabbis, which is a registered operating name of the Joseph Interfaith Foundation.