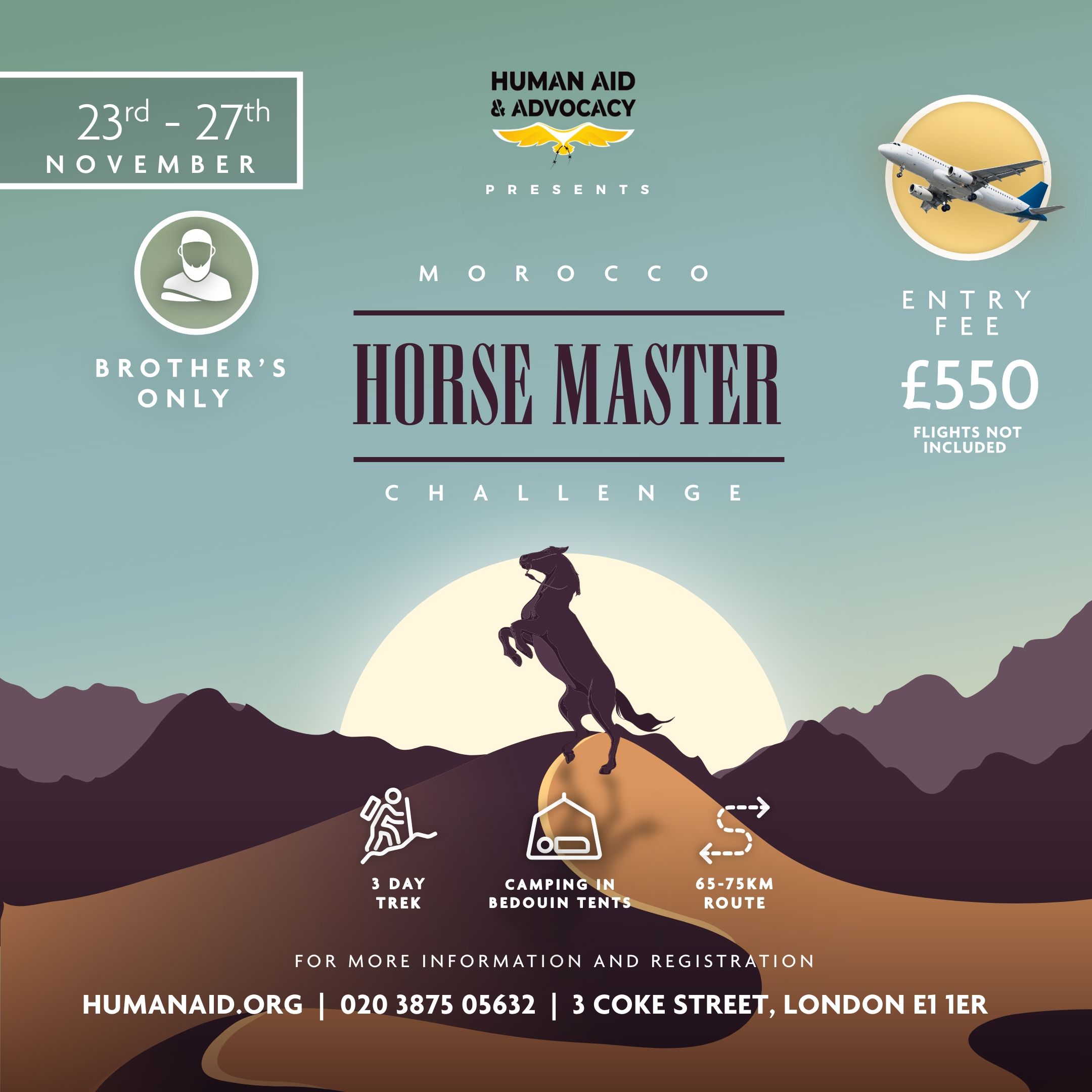 Escape to the enchanting landscapes of Morocco this November on a once-in-a-lifetime adventure that promises to leave a lasting impact. Join us for a remarkable 5-day journey from November 23rd to 27th, where you'll experience the thrill of horse riding against the backdrop of the breathtaking Atlantic sea and Saharan desert vistas.
This unique experience will awaken your senses and create memories that will last a lifetime.
But this adventure is about more than just exploration—it's an opportunity to make a difference. We are proud to be the first charity to offer this incredible trip, and we have a noble cause in mind. As we embark on this adventure, we are also fundraising for Afghanistan, aiming to raise £500 to support those in need during these challenging times.
You can be a part of this meaningful journey, all while enjoying the thrill of horseback riding in Morocco's most captivating landscapes. The cost of this unforgettable experience is just £550, and the memories you'll make are priceless.
You're responsible for your flights, but we'll take care of everything else. We'll be sleeping in traditional Bedouin tents, providing a genuine taste of Moroccan culture and hospitality. When you stop galavanting and having fun, drink all the tea you like!
Don't miss this chance to embark on an incredible adventure that combines horse riding in stunning locales with the opportunity to make a real impact on the lives of others. Join us from November 23rd to 27th, and let's create unforgettable memories together while supporting a worthy cause.
Ready to saddle up for this unique journey? Register now at www.horsemaster.info and be a part of something extraordinary!